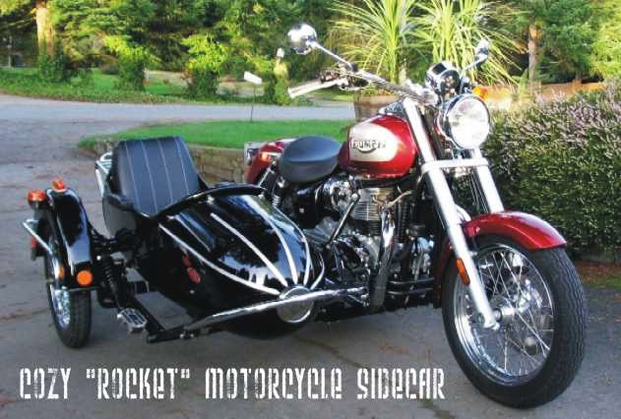 Welcome to SportMax Sidecars!
SportMax is a North American sidecar distributor. Sidecars are a fast growing industry and we currently have many dealers throughout Canada and the United States.
In this day of sky high gas prices the motorcycle with a sidecar has become a very inexpensive way to get to work and run errands.
PLUS lengthening the riding season by months.
Sportmax will ship anywhere in Canada and the Continental USA.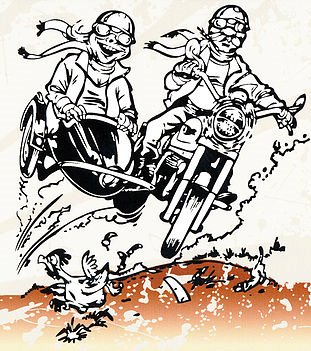 Safety and Ease of Riding
In the UK the lowest priced insurance available for any vehicle sold, is the insurance on a sidecar rig. Sidecars have never lost their popularity in the UK. They have always been recognized for how safe they are.
The sidecar has made riding a motorcycle an accessible & easy thing to do.
Perfect for that person that loves motorcycling but worries about falling down.
Be larger visually on the road, reducing the possibility of being missed by other drivers.
Stability
Many in the riding community have decided that they want to use their motorcycle for more than just a Sunday afternoon ride.
Bringing your friends, children, or pets along with you, transporting groceries, and long distance trips are all reason to have that third wheel and extra carrying capacity.
A lot of us baby boomers are finding our large bikes are getting very difficult to manoeuvre at slow speed, and to move out of our garages, and parking spots etc.
Some of us are finding that our legs aren't as steady and as strong as they once used to be. Being unsteady at traffic lights and slow speed on loose ground can make us definitely aware of our baby boomer status.
With a sidecar those problems are completely eliminated. Keep Your Feet Up.
Sidecar History
Sidecars have been manufactured since early in the twentieth century. Until the 1950s sidecars were quite popular, providing a cheap alternative to passenger cars; they have also been used by armed forces, police and the UK's AA and RAC motoring organisations.
During WWII, German troops used many BMW and Zundapp seitenwagen motorcycles. On German, French, Belgian, British and Soviet military sidecars, the side wheel was sometimes also driven, sometimes using a differential gear, to improve the vehicle's all-terrain ability.